Veronique Nerou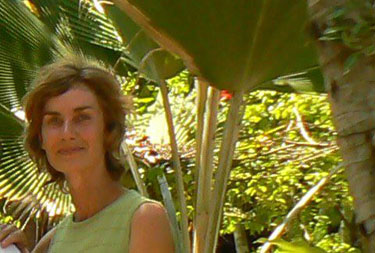 Veronique Nerou's body of work consists primarily of landscapes and scenery. Her mediums of choice are oil, pastels and watercolor.
Graduate in the National Art school of Paris (ENSBA).
Veronique has traveled and lived in Latin America (Mexico, Guatemala and Honduras).
For the last several years Veronique has divided her time between France, India and Southeast Asia.

2018 Semaine des Galeries parisiennes de l'Estampe et du Dessin. Galerie Le Coin des arts .Paris 6eme
2018 Galerie Art aujourd'hui Exposition ''Sur le motif''
2018 Salon Art Cite Exposition ''Réflexions''
2017 Galerie Art aujourd'hui Exposition ''De l'impermanence des choses ''
2017 Galerie Peinture Fraiche Exposition ''Paysages ''
2016 Grand Palais Salon International Du Livre Rare,de l'Autographe,de l'Estampe et du Dessin
2015 Grand Palais Salon International Du Livre Rare,de l'Autographe,de l'Estampe et du Dessin
2014 Grand Palais Salon International Du Livre Rare,de l'Autographe,de l'Estampe et du Dessin
2013 Fondation Taylor
2013 Peinture Fraîche Paris 7e
2010 Peinture Fraîche Paris 7e
2009 Peinture Fraîche Paris 7e
2009 Le coin des arts Paris 5e
2009 Galerie Nabokov Paris 5e
2008 Peinture Fraîche Paris 7e
2007 Arcima Paris 6e
2006 Centre Hospitalier du Vexin. Hôpital d'Aincourt
2006 Portes ouvertes, Ateliers de la ville de Paris 13e
2004 Arck Paris 7e
2002 Valérie Gérablie Paris 3e
2001 Destination Paris 4e
1996 Chisseau Rive Gauche
1994 Chisseau Rive Gauche, Paris 7e
1993 Centro Cultural de Oxaca, Mexico
1992 Alianza Francesa de Oxaca, Mexico

Veronique Nerou - Artiste Peintre • www.veroniquenerou.com • Copyright © 2010-2013 • All Rights Reserved